Home Workouts Apps For Android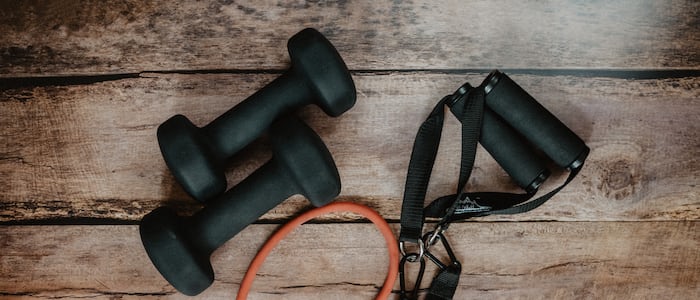 Embracing the Digital Fitness Trend
With the advancement of technology, achieving health and fitness goals has never been easier. A diverse range of Android apps available on your smartphone has turned it into a pocket-sized workout trainer, aiding you with personalized workout plans to build muscle, incorporate HIIT workouts, target leg strength, and much more. Whether you are looking to create a gym-like experience from the comfort of your living room floor or seeking exercises designed to burn fat, there are several apps specially designed to cater to your needs.
15 Home Workouts Apps For Android
Here is a list of the top 15 Android apps that we recommend downloading.
Home Workout - No Equipment

Home workouts for fitness & fast bodybuilding at home - no equipment needed.

Lose Weight at Home in 30 Days

Weight loss fast with scientific workouts and a healthy diet in 30 days.

Lose Weight App for Women

Lose weight and Burn Belly Fat with at-home fitness app's workouts for women.

Freeletics: Fitness Workouts

A personal trainer in your pocket. At-home HIIT workouts & custom training plans

Home Fitness Coach: FitCoach

Home fitness workouts for weight loss. A full-body workout without equipment!

30 Day Fitness Challenge

Take 30 day challenge at Home to improve health with scientific workouts.

HealthifyMe - Calorie Counter

Weight Loss for Men & Women. Calorie Counter, Diet Plan, Home Workouts

Home Workout for Men

Effective Home Workouts for fast muscle building - without equipment.

Fat Burning Workouts: Fat Loss

Get fast weight loss & keep fit with fat burning workouts at home - no equipment

Workout Trainer: home fitness

Thousands of home workouts and custom training programs led by expert coaches.

cult.fit Fitness & Gym Workout

Gyms, fitness, exercise, weight loss, yoga, online home workouts & sports

Dumbbell Workout at Home

Build muscle & strength, get in shape with bodybuilding dumbbell home workouts!

Workouts For Men: Gym & Home

Shredded Workouts: 6 Pack Abs, Chest, Arms and Whole 30 Diet: Keto, Fasting

Home Workout Six Pack Abs

Get Six Pack abs in 28 days and lose belly fat with effective home workouts

Leg Workouts,Exercises for Men

plan,lower body, glute, thigh, quad muscle, leg day, fitness app home in 30 days
Formulating the Perfect Fitness Routine
With every individual has different fitness goals, whether it's getting a flat stomach or burning fat, these Android apps provide curated routines to guarantee results. Not only do they come packed with a multitude of specialized workout plans targeting specific goals, but also feature real-time tracking systems, detailed instructional videos, and progress reports. So whether you are an enthusiastic beginner or an experienced veteran looking to switch up your routine from a traditional gym workout to engaging home workouts, the world of Android fitness apps is at your disposal.
10 New Android Home Workouts Apps
Here are the latest 10 to explore on your Android phone.
Fat Burning Workouts: Fat Loss

Get fast weight loss & keep fit with fat burning workouts at home - no equipment

Home Workout - Fitness App

Personalized home exercise plans and guided workouts for all fitness levels

MadFit: Workout At Home, Gym

Women's Workout App. Fitness, Yoga, Strength Training. Home, Gym Workouts.

RQX SYSTEM - Treinos em casa,

Workouts at home, weight loss, reduction of measures, muscle mass gain.

WOWBODY — home workouts

WOWBODY — all you need! Home workouts • Menu for 365 days • shopping list

OnlyFans - Body Fitness Pro

Fitness Diary. Record your home workouts. Be motivated for trainings!

fitness exercice - At home

Get fit at home with fitness, the mobile fitness app with custom workouts

MOVE by Love Sweat Fitness

Daily at-home workouts to lose weight, tone up, get stronger & feel good!

7 Minute Workout ~Fitness App

Exercise, sweat, lose weight. Just seven minutes a day. Home workouts that work.

Home Workout - No equipment

Enhance health and fitness along with Home Workouts
Final Thoughts
Home Workouts apps have been always found installed on millions of Android phones. While, home workouts apps are usefull in many aspects, they still have a special place in the hearts of people in all age categories. All sorts of home workouts app users are enthralled by workout plans, build muscle, hiit workout, legs workout, gym workout, workout trainer. These finest home workouts apps have all types of features and also include endless use scenarios. Whether we are dealing with some problem at work, or being creative at home, home workouts apps can always come handy.