Social Network Apps For Android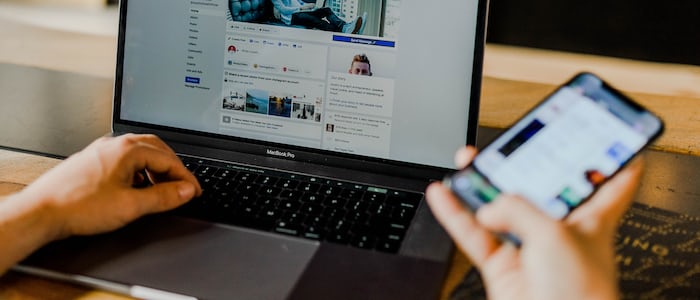 Embracing Social Networks with an Open-Mind
In this era of digital evolution, social networking has become an integral part of our daily life. From forming connections to communicating and sharing experiences, these platforms are a gateway to the global world. Familiar apps like Facebook, Instagram, and Twitter have expanded beyond their original scope, offering specific solutions for diverse groups of people. Recognizing these trends, developers have provided more specialized alternatives for Android users that cater to various communities, interests, and needs.
15 Social Network Apps For Android
Here is a list of the top 15 Android apps that we recommend downloading.
Facebook

Find friends, watch live videos, play games & save photos in your social network

VK: music, video, messenger

Social network: text messaging, live chatting, calls. Music and video, messenger

OK Odnoklassniki

OK - the largest entertainment social network in Russia.

Kate Mobile for VK

Application for VK social network. Fast and reliable.

MovieStarPlanet

MovieStarPlanet is the coolest social network & game for kids!

Meetup: Social Events & Groups

Meet local people, make friends & network: Join a community, group, host events

Mastodon

Decentralized social network

Tusky for Mastodon

A client for the social network server Mastodon

CloutHub

CloutHub Is A Next-Gen Social Network To Positively Share and Collaborate.

All downloader 2019

Download video content from every social network.

BeReal. Your friends for real.

Not another social network.

Hornet - Queer Social Network

Meet and Chat with Local LGBTQ People

SuperLive

SuperLive is a super popular video-streaming social network

SocialDrive

The social network of drivers in real time

Frog - The social network fr.

Moments hyped in sequels
Connecting Diverse Communities through Innovative Android Apps
To better connect with others, numerous apps have sprouted that prioritize bringing together individuals or groups with shared interests. Some apps are targeted towards the gay and lesbian communities, offering a safe and inclusive space for people to identify and interact with like-minded individuals. Others aim to connect couples and singles seeking companionships or friendships based on similar interests or activities. These Android apps provide unique platforms that significantly encompass connection-making in our social spheres. They embrace the diversity of the society we live in today and ensure users feel seen, heard, and valued - ultimately providing a wholesome social networking experience.
10 New Android Social Network Apps
Here are the latest 10 to explore on your Android phone.
Roadie

The first Ukrainian social network for cyclists.

ESA - Eğitim Sosyal Ağı

Turkey's Education Social Network, We are here for Education..

Moon Truyen - Web browser

Moon Truyen is a web browser & social network that reads comics and novels

Fuhuz

Fuhuz - The social network to satisfy passion of creators.

Nova Network - Web3 SocialFi

Greatest Airdrop in the Social Media Project History!

Any Call

Make new friends have a new social network,Start Video Chat

All Master Videos Downloader

All Master Downloader automatically detect and save videos from social network

Hobiz - Find, Chat, Meet

Location-based Hobby Social Network to find partners for activities

Link Messenger

Link Messenger - Social network

Video downloader master

Video Downloader Master automatically detect and save videos from social network
Final Thoughts
Social Network apps have been always found installed on millions of Android phones. While, social network apps are usefull in many aspects, they still have a special place in the hearts of people in all age categories. All sorts of social network app users are enthralled by social networking, gay lesbian, same interests, couples singles, that connects, open minded. These finest social network apps have all types of features and also include endless use scenarios. Whether we are dealing with some problem at work, or being creative at home, social network apps can always come handy.