Sound Effects Apps For Android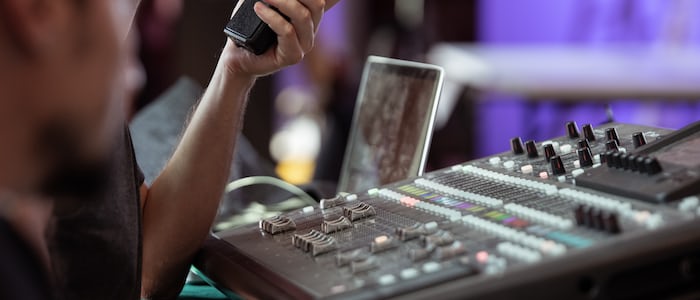 Unleashing Your Inner Prankster - The Audio Way
Are you the prankster in your group offering giggles and smiles via mischievously coordinated sound effects? Or perhaps you're a budding musician looking to expand your sound repertoire with some unique sound snippets, from the sudden blast of an air horn to chirping bird sounds. Regardless of your intentions, having a collection of sound effects within easy reach can be remarkably entertaining and even useful. Thanks to technology, voice changers, ringtone makers and sound button features are not limited to desktop software anymore. With a myriad of resourceful Android apps now available, your smartphone can feasibly transform into an all-inclusive sound workshop.
15 Sound Effects Apps For Android
Here is a list of the top 15 Android apps that we recommend downloading.
jetAudio HD Music Player

Network/Cloud Streaming, Visualization, Graphic Equalizer and Sound Effects.

Equalizer & Bass Booster

Let your Android device equip with the sound effects you want

Instant Buttons Soundboard App

Meme soundboard: sound effects buttons! Discover Instant buttons & Create sounds

Voice changer sound effects

Add effects, change your voice and all sounds

Zuzu - Sound & Music Effects

Thousands of music and sound effects for you to download as mp3. Enjoy!!!

Music Player-Echo Audio Player

Music Player & Audio Player with powerful sound effects & 10 bands equalizer

HD Video Player

Excellent Video Player with equalizer, improve video sound effects & play HD

Sirens and Horns

Loud siren ringtones and sound effects so you will always hear your phone

Voice Changer - Sound Effects

Voice changer with funny audio effects. Record voice with high quality and pro.

Keyboard With No Sound Effects

Upgrade the way you type with the Keyboard With No Sound Effects App for Android

Fire Weapons Simulator

Realistic weapon simulator, with light, vibration and sound effects.

Weapon Sound Generator, Simulator

Gun simulator shooting - weapon sound effects. Real gun sounds

Car Key Simulator

Simulate unlocking your favorite car with realistic skins and sound effects!

100's of Buttons & Sounds for Jokes and Pranks

This Soundboard has 400 sound effects! Use for ringtones notifications, widgets

Funcalls

Make cheap international calls. Record your calls. add sound and voice effects.
From Sound Gags to Customization – The Role of Sound Apps
Interesting sounds do not always have to be allocated for pranks or comedy. They can provide a means of personalising your mobile device experience too. For example, by using Android apps that allow you to sing and record your voice or everyday sounds and then set them as personalized ringtones or notifications. With abilities ranging from a comprehensive recorder to record at will, to downloading exotic bird sounds to use as relaxing ringtones, these apps are designed to create a more customized and engaging user experience. And for those who prefer ringing in unique style, there's no dearth of apps that offer this flexibility, making it enjoyable and exclusive for every Android user. Pick your favourites from our list of the best sound effect apps for Android, and start your personalized sound adventure right away!
10 New Android Sound Effects Apps
Here are the latest 10 to explore on your Android phone.
Prank Sound: Haircut, Air Horn

200+ funny sound effects to make jokes: farts, air horns, haircuts, ghosts

Meme Soundboard-Sound Effects

Meme Soundboard & Sound Effects features all of your favorite meme sounds

เสียงเอฟเฟค 2020

Includes sound effects for making clips

Prank App - Fake Video Call

Prank call app to prank your friends with fake video calls & funny sound effects

Voice Changer - Sound Effects

Change voice with Voice Changer - Sound Effects! Funny voices & funny pranks!

Toilets - Sound Prank

Skibidi toilet - Sound Prank that contains hundreds of realistic sound effects.

Scary Sound Effects - Ghost

Scary Sound Effects is a app scary sounds, Ghost sounds & horror ringtones

Bass Boost Adjuster

Personalized equalizer sound effects, suitable for various scenarios.

Voice changer by AI sound

Voice changer to record voice and open music to edit AI sound effects and enjoy

DJ Mixer: Music Beat Maker

DJ music maker and song maker app to make beats with sound effects and drum pad
Final Thoughts
Sound Effects apps have been always found installed on millions of Android phones. While, sound effects apps are usefull in many aspects, they still have a special place in the hearts of people in all age categories. All sorts of sound effects app users are enthralled by voice changer, air horn, sing record, sound button, ringtones notifications, ringtone maker. These finest sound effects apps have all types of features and also include endless use scenarios. Whether we are dealing with some problem at work, or being creative at home, sound effects apps can always come handy.