Effects Filters Apps For Android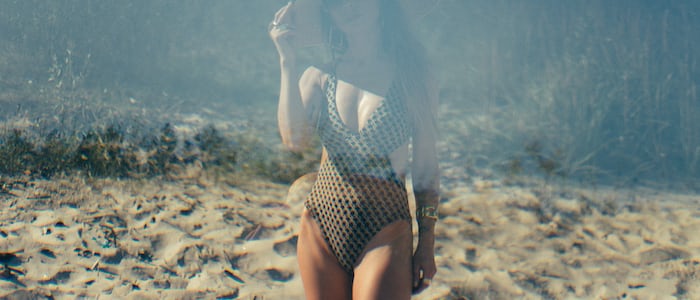 The Extraordinary Power of Filter Effects Apps
The digital age has brought with it the gift of editing tools that can transform ordinary photos into extraordinary works of art. The magic lies in the effects filters offered by a multitude of Android apps specifically designed for photo editing. These apps unlock a new realm of possibilities, allowing users to supersede limitations and create images that truly encapsulate their desired vision. The captivating drip effect, highly popularised in modern digital artistry, the bewitching pic collage, which elegantly interlinks different moments into one single frame, or the immersive suits backgrounds that place your image into entirely new environments - these are just a few facets of what these remarkable applications make achievable.
15 Effects Filters Apps For Android
Here is a list of the top 15 Android apps that we recommend downloading.
Likee - Short Video Community

Video maker community, select interesting filters and effects for your videos!

B612 AI Photo&Video Editor

Meet trendy effects, filters, and stickers!

Photo Lab Picture Editor & Art

Photo filters, picture frames, effects, collages & montage for quick touch-ups

Photoshop Express Photo Editor

Create works of art using tools, filters and effects with Photoshop Express.

VSCO: Photo & Video Editor

Create & edit videos using filters & effects. Make collages with editing tools.

Facetune AI Photo/Video Editor

Photo editor: makeup filters for selfies & beauty effects. AI enhancer & retouch

Photo Editor - Lumii

Photo Editor with 100+ Filters, Effects! AI photo enhancer & auto BG remover.

Ulike - Define your selfie in

Make-up effects in real-time; filters make you look naturally beautiful

Body Editor - Photo Editor

Intuitive Body Shape Editor to tune body, retouch selfie with filters & effects.

Video Maker: Photo Music Video

Video editor, AI Photo,Photo Video maker with Music, Video Effects and Filters

Presets for Lightroom - Koloro

1000+ Lightroom presets and filters for Lr photo & video vintage effects editor

Storybeat Reels & Story Maker

Photo & Video Editor. Music, Templates, Filters, Effects, AI Captions & Avatars

Nature photo frames & editor

Nature photo collage & photo frames editor with backgrounds, filters and effects

FitPix - Body Editor

Easy body shape editor for perfect photo retouch. Magic filters & effects.

Photo Editor Pro

A powerful photo editor with many amazing effects, filters and collage maker!
Embracing the Boundless Potential of Photo Editors
In a world where everyone has a camera at their fingertips, the ability to modify and enhance photographs using an Android photo editor has become almost essential. Whether you're framing memories, promoting a business, or simply expressing your creativity, these apps offer tools to suit every need. Among them is the PIP (Picture in Picture) camera function that can add layers to your photos, creating depth and interest while drawing viewers into your captured scenes. This article will guide you through ten of the best photo editing apps available on the Android platform. Each app with unique offerings, from diverse effects filters to cutting-edge editing tools, sculpting a novel picture has never been so effortless and fun.
10 New Android Effects Filters Apps
Here are the latest 10 to explore on your Android phone.
Photo Retouch: Picture Editor

Easy eraser with filters & effects. Remove objects and edit image with one touch

Photo Editor Pro-Effect&Filter

Best photo editor with 100+ effects❤️,background changer,filters,text,stickers😆

PIP Camera: Photo PIP Effect

Photo collage maker & photo editor with incredible photo filters & photo effects

Photo AI

Photo restoration and enhancement, and a variety of fun effects and filters

Photo Editor Deep Art Effects

Transform your photos into stunning works of art with filters and editing tools.

Hypic - Photo Editor & AI Art

Edit like a pro with Hypic. Apply filters, AI effects, & magic touch.

Beauty Camera - Selfie Camera

Selfie Camera, Natural Beauty Selfies with Smooth Skin Effects & Selfie Filters.

Pic Frames Collage

Photo Collage Editor with power full effects, Composite frames and filters.

Camera Filters-Effects Lab App

All-in-one photo editor tool for effects, filters,presets,frames,collage & fonts

Camera for iPhone 14 Pro Max

HD Camera with Effects and Filters, Capture all the Precious Memories
Final Thoughts
Effects Filters apps have been always found installed on millions of Android phones. While, effects filters apps are usefull in many aspects, they still have a special place in the hearts of people in all age categories. All sorts of effects filters app users are enthralled by filters effects, pic collage, drip effect, photo editing, photo editor, suits backgrounds. These finest effects filters apps have all types of features and also include endless use scenarios. Whether we are dealing with some problem at work, or being creative at home, effects filters apps can always come handy.