Photo Editing Apps For Android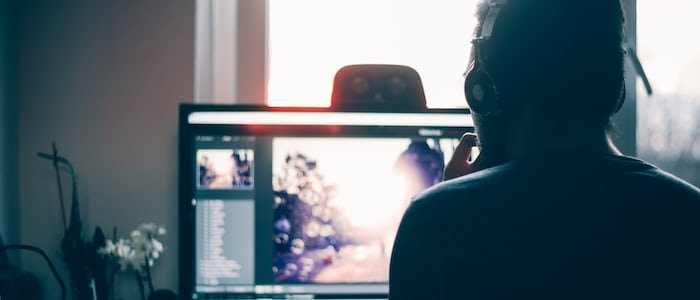 Special Effects, Filters, and Editing Tools
Imagine having a mini studio within your Android device that allows you to effortlessly manipulate colors, resize images, remove blemishes or even change backgrounds with a simple tap or swipe of your fingers. Thanks to photo editing apps, this is now possible. Notably, many of Android photo editing apps come with advanced editing tools that transform your ordinary shots into professional-looking images. One key feature that such apps offer is effects filters. These filters help to enhance mood, embellish the mundane, and redefine a shot's visual meaning. Moreover, filters effects not only allow one to accurately reproduce the atmosphere of a captured moment, but they also provide your images with unique aesthetics only comparable to those taken using professional high-end cameras.
15 Photo Editing Apps For Android
Here is a list of the top 15 Android apps that we recommend downloading.
Adobe Photoshop Mix

Fun, creative and easy photo transformation and editing on your phone

VSCO: Photo & Video Editor

Create & edit videos using filters & effects. Make collages with editing tools.

Mivi :Music & AI Video Maker

Beat video maker with music, mv & slideshow maker, photo video editing app.

Photo Editor

Photo Editor is a small but powerful photo editing application

AirBrush - AI Photo Editor

The all-in-one editing app with the coolest effects to retouch your pics.

Motionleap by Lightricks

Photo editing, effects, & an A.I art generator to create stunning digital art

Prisma Art Effect Photo Editor

Aesthetic Editor: cool editing photo to picture, make retouch & funny selfie

Photo Studiо

Pic editor. AI photo editing with photoshop express, video picture collage free.

PREQUEL AI Filter Photo Editor

Edit aesthetic photos & videos. AI editing presets, effects to cartoon yourself.

Presets for Lightroom - FLTR

Mobile Lightroom presets & photo filters: Instagram photo editing, video filter

Lensa: photo editor & AI art

Pictures editor & AI art photo editing. Avatar maker, selfie camera & portrait

Photoleap: Photo Editor/AI Art

Picture editing, 3d photo, text to image, AI avatars. Edit, add motion, colorize

Glitch! (glitch4ndroid)

Quickly create your digital artwork with the best glitch photo editing app!

Photo Effect Editor

This is a powerful tool for both selfies and photo editing.

PicsApp Photo Editor & Collage

Photo editing app & picture editor with super camera filters, background changer
From Selfie Experts to the Drip Effect
Apart from the basic editing tools, the best photo editing apps for Android serve as your personal selfie expert, offering tools that can make your selfies appear stunning and naturally flawless. Several apps offer functionalities such as Lightroom presets which are pre-set editing settings to easily adjust the feel and look of your photos. For those into adventurous digital designs, integrating elements like the drip effect on apps is a game changer. Taking it further, imaging techniques like PIP (Picture in Picture) cameras, and designs such as CB backgrounds bring about a whole new level to photo editing aesthetics. In essence, whether you're a professional photographer or simply someone who enjoys capturing life's beautiful moments, Android apps are making photography more accessible, easy, and fun than ever before.
10 New Android Photo Editing Apps
Here are the latest 10 to explore on your Android phone.
Photo Frames

Photo Frames is the best photo editing app to create beautiful frames.

Beauty Shop : AI Photo Editor

All-in-one camera & photo editing app face&filters and more tools

mAsta:video maker with music

Beat video maker with music, mv &slideshow maker, photo video editing app

Edit Photo

Photo Editing Application to get Tremendous look for your photos and images

NeonFx: Photo Editor & Effects

Neon Photo Editor & Picture Editing neon effects, background eraser, pic editing

Gallery - Hide Photo & Videos

Manage photos after editing via collage maker & hide them with gallery vault

Photo Editor Lite

Photo Editor Lite makes your photo editing fun and creative.

Remove Background: BG Changer

Remove Background: BG Changer: a versatile and easy-to-use photo editing app

PicSnap - Photo Editor App

photo editing app

Photo Editor Deep Art Effects

Transform your photos into stunning works of art with filters and editing tools.
Final Thoughts
Photo Editing apps have been always found installed on millions of Android phones. While, photo editing apps are usefull in many aspects, they still have a special place in the hearts of people in all age categories. All sorts of photo editing app users are enthralled by effects filters, filters effects, editing tools, selfie expert, lightroom presets, cb background. These finest photo editing apps have all types of features and also include endless use scenarios. Whether we are dealing with some problem at work, or being creative at home, photo editing apps can always come handy.