Funny Memes Apps For Android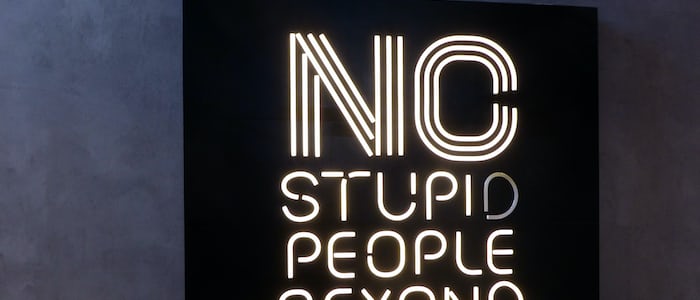 Expand Your Meme-Creation Toolbox
Memes have become an integral part of our digital conversations, transforming the way we express our perspectives, humour, and even emotions. Whether it's humorous memes, stickers that express the subtleties of moods or situations in a more interactive way, or meme stickers that are gaining popularity across different age groups, there's no denying the widespread influence these virtual outlets can exert. Android apps offering such services have seen a sweeping surge in demand due to the ease with which they facilitate meme creation and sharing. From creating a meme sticker via a meme generator to crafting an animated sticker with hilarious catchphrases, the options are plenty and exciting.
15 Funny Memes Apps For Android
Here is a list of the top 15 Android apps that we recommend downloading.
9GAG: Funny GIF, Meme & Video

A community with unlimited funny pics, gifs, memes & videos!

Personal stickers StickerMaker

Personal Stickers Maker - 5000+ HD stickers and funny memes

Imgur: Funny Memes & GIF Maker

App filled with Images, Gifs, Funny Pics, Viral Videos, & a Meme Generator.

Brazil Funny Memes - Stickers WAStickerApps

Funny Stickers for Whatsapp

Funny Memes Stickers for WAStickerApps

Animated Stickers - WAStickerApps

MemeChat: Meme, Keyboard, News

Make Memes, Earn Wallet Cash & Make Chats Funny With Meme Keyboard

Meme Generator -The boyz meme

create funny Memes with meme creator app

Memes Stickers Updated

Funny Memes Stickers for WhatsApp

Funny Quotes and Memes

Turn that frown upside down with these funny quotes and memes

Memes con Frases para WhatsApp

Stickers with funny phrases and meme stickers for WhatsApp

🇲🇽 Stickers Animados Graciosos Memes Mexico 2021

New Funny Animated Stickers of Memes from Mexico (WAStickerapps 2021)

Memedroid - Memes App, Funny P

Have fun with the best Memes App. Awesome GIFs, funny pics and Meme Generator!

Memes.com + Memes Maker

Make your own Memes FAST and EASY with FUNNY Video Meme Creator

WA Stickers for WhatsApp

Endless FREE WhatsApp Stickers. Funny memes, cute anime and love stickers 😜 🦄

Meme Maker - Mematic

Create funny memes and collages with your own photos. Share them with friends!
Diving Into the Fun Realm of Meme-Generating Apps
Additionally, the innovation of Stickers Wastickerapps and Whatsapp Wastickerapps has brought a radical change to how we communicate on those platforms. These features provide an array of options to users to create custom stickers or use pre-existing ones from their vast library. Hindustani Bhau, a popular internet personality in India, is almost an android app viral sensation due to his numerous representation in meme stickers. A particular interest is the rise of 'Sticker Pack' - a feature in many apps, allowing users to create an array of stickers, to cater to various contexts and situations. Above all, these apps also encourage you to explore your creative side, allowing you to generate personalized animations or frames with their tools.
10 New Android Funny Memes Apps
Here are the latest 10 to explore on your Android phone.
Baby Memes Stickers WASticker

Funny baby memes stickers with phrases for WhatsApp (WAStickerApps)

GAG101

GAG101 is a platform to enjoy funny memes and videos

Memes con Frases para WhatsApp

Stickers with funny phrases and meme stickers for WhatsApp

Memes Stickers for WhatsApp

Best funny Memes packages stickers with phrases in Spanish.

Just Joking-Social Media Memes

Ad-Free Meme generator to find popular memes and create funny pictures

WA Stickers for WhatsApp

Endless FREE WhatsApp Stickers. Funny memes, cute anime and love stickers 😜 🦄

Sharefun -Funny videos & Memes

Funniest videos and stories everday!

Memes Soundboard & funny Vines

Memes soundboard app contains funny vines & different sound effects & buttons.

Meme Maker & Creator by Memeto

Memeto allows you to create a funny memes and Inspirational & troll quotes

Funny Memes Stickers

Meme Stickers for Whatz. More than 300 memes to share
Final Thoughts
Funny Memes apps have been always found installed on millions of Android phones. While, funny memes apps are usefull in many aspects, they still have a special place in the hearts of people in all age categories. All sorts of funny memes app users are enthralled by memes stickers, stickers wastickerapps, sticker pack, whatsapp wastickerapps, animated sticker, stickers whatsapp. These finest funny memes apps have all types of features and also include endless use scenarios. Whether we are dealing with some problem at work, or being creative at home, funny memes apps can always come handy.