Weight Loss Apps For Android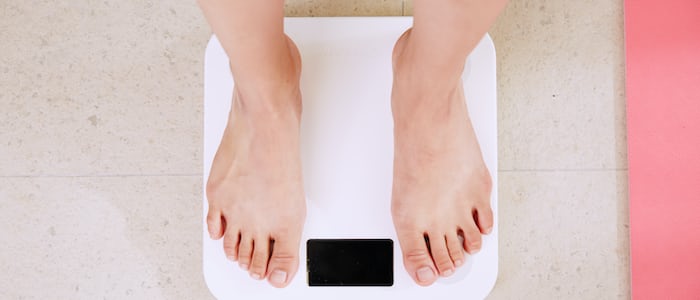 Introduction to Weight-Loss Android Apps
If you are looking to lose weight and improve overall body fitness, then technological advancements in the form of Android apps have made this task much simpler. A variety of Android applications today can assist with diverse diet plans, offering strategies to monitor your calorie intake and maintain a food journal conveniently. These apps also supplement popular weight loss techniques like intermittent fasting, helping to track fasting intervals and ensuring you receive the right nutrients during your eating window. Losing belly fat or aiming to burn fat in other problematic areas is no longer an uphill task as these smart tools provide personalized solutions, inspiring you to stay active, fit, and healthy.
15 Weight Loss Apps For Android
Here is a list of the top 15 Android apps that we recommend downloading.
Lose Weight at Home in 30 Days

Weight loss fast with scientific workouts and a healthy diet in 30 days.

Lose Weight App for Men

Weight loss tracker & app to Burn Belly Fat at home with workout in 30 days.

Workout for Women: Fit at Home

Keep Fit & Weight Loss at Home! The women workout app for female fitness.

Calorie Counter by FatSecret

Diet and Weight Loss Tracker with Meal Planning and Food Nutrition Calculator

YAZIO Fasting & Food Tracker

Weight Loss w/o Dieting: Calorie Counter & Intermittent Fasting to Lose Weight

Home Fitness Coach: FitCoach

Home fitness workouts for weight loss. A full-body workout without equipment!

WeightWatchers

Health and Weight Loss Program

Fastic: Intermittent Fasting

Fast for health (IF-Plan). With the weight loss fasting tracker/timer. No Diet

Weight Loss Walking: WalkFit

Walking distance tracker & step counter. Walk to lose weight and burn calories

HealthifyMe - Calorie Counter

Weight Loss for Men & Women. Calorie Counter, Diet Plan, Home Workouts

Water Drink Reminder

Did you drink enough water today? It's good for your skin and for weight loss.

Lucky Step-Walking Tracker

The app helps track your daily steps, burned calories, and weight loss progress.

7 Minute Workout

Scientifically proven to assist weight loss and improve cardiovascular function.

Yoga-Go: Yoga For Weight Loss

Daily yoga workout for weight loss. Chair yoga for seniors, 28 day wall pilates

Noom: Weight Loss & Health

Looking to take control of your health? Our psychology-based programs can help.
Exploring the Benefits of Weight Loss Apps
Most of these weight loss Android apps provide content tailored to individual needs, guiding you through a detailed diet meal plan that caters to your personal goals and preferences. They can also function as a fasting tracker, helping those interested in intermittent fasting to monitor their fasting and eating periods effectively. Using these apps, you can gain insights into your habits, learn about nutritious meals, track your progress and consistently reach closer towards your goal of losing weight. This article will be looking at the top 10 best weight loss apps available on the Android platform to assist you in leading a healthier lifestyle. With the right tools in your arsenal, the journey towards achieving your weight-loss goals becomes a fulfilling and exciting one!
10 New Android Weight Loss Apps
Here are the latest 10 to explore on your Android phone.
Fat Burning Workouts: Fat Loss

Get fast weight loss & keep fit with fat burning workouts at home - no equipment

Fresh Tri: Habits & Mindset

Lasting weight loss & health

Effective Weight Loss Guide

Effective weight loss guide is designed to lose weight in a fast and healthy way

Run Tracker - Run Weight Loss

Track - analyse - remind your running. Count your steps, help you stay in shape.

Weight loss juices

Weight loss juices, simple recipes of natural juices and rich smoothies

Aerobic Dance Workout Offline

Aerobics workout, weight loss fitness plans, endurance and fat burning exercises

RQX SYSTEM - Treinos em casa,

Workouts at home, weight loss, reduction of measures, muscle mass gain.

Lose Weight App - Fitness

Weight Loss & Abs Workout: workout at home to burn calories and lose weight fast

Weight Loss for Women: Workout

Weight loss app designed for women: home workout to lose weight & burn calories.

Second Nature

Weight Loss & Habit Change
Final Thoughts
Weight Loss apps have been always found installed on millions of Android phones. While, weight loss apps are usefull in many aspects, they still have a special place in the hearts of people in all age categories. All sorts of weight loss app users are enthralled by diet plan, intermittent fasting, burn fat, belly fat, fasting tracker, losing weight. These finest weight loss apps have all types of features and also include endless use scenarios. Whether we are dealing with some problem at work, or being creative at home, weight loss apps can always come handy.